Are you the proud owner of a Ford F150 Raptor? Make sure you have all the right accessories to enhance your ride and make it more stylish for off road adventures.
This complete guide will help you find all the must-have items for your Ford F150 Raptor so you can hit the trails with confidence!
Owning a Ford F150 Raptor is an exciting experience, but in order to make the most out of your purchase it is important to have the required accessories. Having the right set of upgrades andaftermarket solutions can transform your vehicle from being just a car into an off-roading beast or a showstopper.
To get you started, we've compiled a complete guide of all must-have Ford F150 Raptor accessories that you should include when customizing your vehicle. This guide covers everything from exterior lighting systems to interior creature comforts and everything in between. So, depending on how you want to customize your ride, this article can serve as great advice for what accessories are essential for every F150 Raptor owner.
Exterior Accessories
Once you've customized the interior of your Ford F150 Raptor, it's time to take a look at some exterior accessories and upgrades. From bedliners to body mounts, there is a plethora of products to choose from. These accessories can help bolster protection, improve the aesthetics of your truck, and even increase performance.
Before diving into specific products, it's important to consider what type of accessory is best for your needs. Some may be strictly cosmetic while others are designed to increase the truck's capabilities and performance. If you're looking for the latter options, then keep in mind that these tend to cost more than those strictly for looks.
Exterior protection accessories are one way that Ford F150 Raptor owners can keep their vehicle from becoming damaged due to normal wear and tear or outside elements. Items like bed liners, rocker panel protectors, mud flaps and splash guards all help protect your truck from scratches and other damage while also helping ensure that yours looks new longer.
For performance-minded truck owners who want increased power output or better acceleration capabilities, exterior upgrades like air intakes and exhaust systems can be installed in order to unlock horsepower potential in the Raptor's engine. However popular they may be among Ford F150 Raptor owners it is still important to research each product before installation as certain modifications could void any warranties on the vehicle itself or its components.
Off-road lights
A great way to add utility and enhanced visibility when off-roading in your Ford F150 Raptor is with a new set of off-road lights. Whether you're looking for higher visibility when driving at night or just want to add a custom look to your Raptor, these lights are the perfect way to do both! There are ton of options available, from LED pods to traditional halogen bulbs, each with its own set of benefits and drawbacks. Consider whether or not you want spot lighting for longer range visibility or diffused illumination for close quarters work. It's best practice to double check the wattage and flood pattern of each light before purchasing to ensure that it meets your needs.
Here are some popular must-have off-road lights tailored specifically for 2017-2020 Ford F150 Raptor owners:
Fender flares
Fender flares are essential accessories for Ford F150 Raptor owners. They provide extra protection against dirt, dust, and moisture, as well as provide a more aggressive off-road look. The flares also make it easier to customise and accessorize, as they come in a variety of styles and finishes that can be easily painted or customized to meet one's individual preferences.
These fender flares are made from durable polypropylene material that can withstand the rigours of off-roading. They fit securely onto the F150 Raptor's bodywork without the need for drilling or cutting into your vehicle. This makes installation easy and stress-free.
With its sleek design, these fender flares not only add style but also help reduce drag while on the road; this in turn helps improve fuel efficiency. Additionally, they provide superior tire coverage which is especially important when tackling rough terrain or on trails where there may be obstacles that can cause damage to your truck's body panels.
The best part is that these fender flares come with a one-year warranty ensuring you have peace of mind when investing in these quality accessories for your Ford F150 Raptor.
Bed cover
For owners of the Ford F150 Raptor, a bed cover is an ideal accessory that has numerous benefits that can enhance any trip – whether for work or for pleasure. A bed cover can make loading and unloading cargo easier, secure your load more effectively, and increase the privacy of your belongings. It can also help reduce wind noise while on the road while making it much easier to store your Raptor in colder climates by reducing rain, sleet and snow accumulation on the bed surface. There are several types of bed covers available and making an educated choice is key to getting the most out of this must-have accessory.
Soft Tonneau Covers: Soft tonneau covers offer added privacy to your existing F150 Raptor cargo bay while also offering superior protection from road grime and other environmental elements. These soft covers are usually made from vinyl or canvas materials and are available in several color options to match your paint job perfectly. When not in use, they can be easily rolled up for tool-less access to the bed area below or secured with a latch lock system for added security.
Retractable Hard Covers: These hard tonneau covers provide a long lasting access solution with premium durability that's designed to last for years. Retractable hard covers allow you to open or close them easily with one hand, providing convenience when accessing items from within your cargo bay. Some retractable models have integrated aluminum frames that help prevent them from warping while increasing their strength and overall longevity of use. Additionally, many models provide additional security with an intuitive latching system that's keyed alike across multiple locks at once for quick access yet supreme protection when it's needed most.
Interior Accessories
For any Ford F150 Raptor owner looking to customize their vehicle's interior, there are a number of accessories available to make the ride even more comfortable and enjoyable. Whether you're looking for interior electronics and entertainment, comfort-enhancing conveniences, or for storage options to organize your gear, these must-have accessories will help make your trucking experience as enjoyable as possible.
Interior Electronics and Entertainment:
– Replace the stock radio with an upgraded touchscreen system with compatible backup camera that offers easy access to satellite or HD radio stations
– Upgrade speakers and amplifiers to improve sound quality
– Add LED lighting that enhances the interior design while improving visibility
– Install a portable DVD player or Blu Ray player
Comfort Enhancers:
– Install cup holders and beverage containers so drinks do not spill in transit
– Add seat covers or custom seats to reduce hot/cold temperature sensations on the skin while sitting in the cab
– Utilize wireless charging ports so mobile devices can be easily charged on long trips
– Install power windows for easy opening/closing of front doors from the driver's side
Storage Options:
– Upgrade storage boxes for secure storage of valuable items such as smartphones, wallets, tools and chargers
– Add organizers under rear seats for securely storing smaller items such as cables and adapters
Floor mats
Floor mats are essential for Ford F150 Raptor owners and can help keep your interior looking great. Floor mats protect the interior upholstery and carpet from wear and tear caused by dirt, mud, snow and debris. If you're looking for the perfect floor mat for your Ford F150 Raptor, there are several important considerations to make before investing in a set.
Material – You want to choose floor mats that will stand up to the toughest conditions while still maintaining their original appearance. Heavy-duty vinyl or rubberized material options offer maximum protection and durability while softer options such as carpet may be more comfortable but don't provide as much protection against dirt or moisture.
Style – Floor Mats come in various shapes, sizes and colors to fit any taste. You can choose from custom molded fit mats that are designed specifically for your vehicle type or generic all-purpose floor liners that provide universal coverage. Additionally, many floors mats come with unique features such as non-skid backing or raised outer edges capture liquid spills.
Installation – Most aftermarket floor mats are easily installed using Velcro strips which attach to the existing carpeting of your Ford F150 Raptor's cabin surfaces as well as thick foam padding and anchors which create a secure bond between the mat and the surface it is covering. Additionally some styles may advantageously utilize retention clips which slip into existing socket locations on the car's floorboards; installation of these clips is simple with just a little effort required to snap them into place.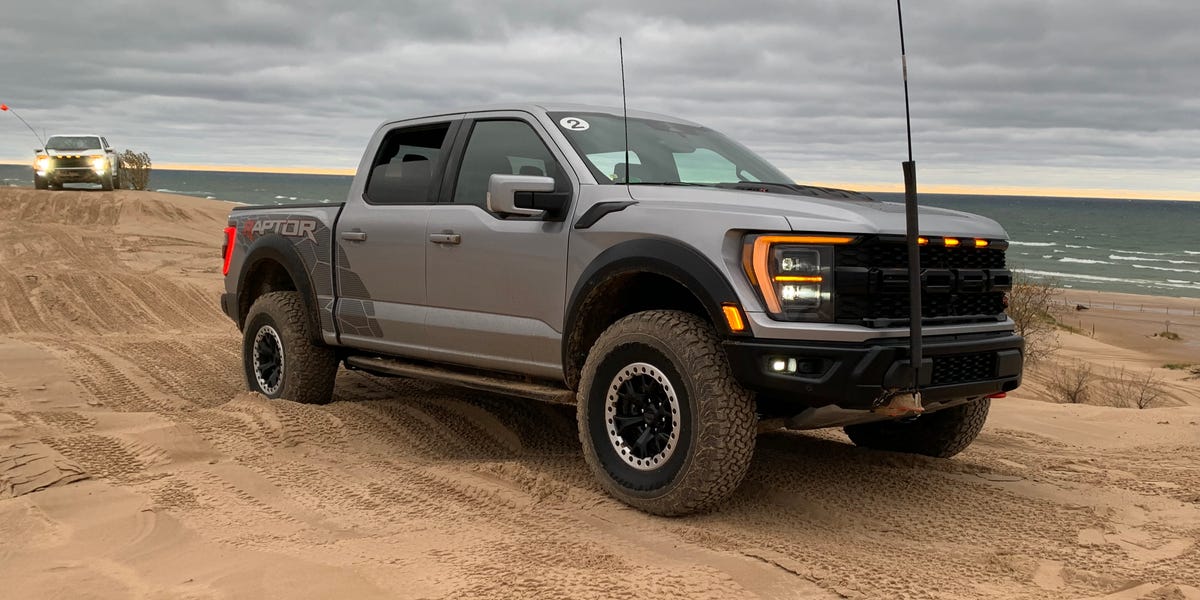 Seat covers
Seat covers are essential for any F150 Raptor owner looking to keep their interior looking brand new. With a ton of options available, there are seat covers for every budget. From cheap fabric seat covers to higher-end versions made of breathable materials such as neoprene, everyone can find a set that fits their needs and style.
Choose from custom-fit Ford F150 Raptor seat covers with insulated designs and side bolsters to protect the interior from any shedding pet hair and wear tears. There are also waterproof and dirt resistant options available that make them perfect for off-road conditions.
Seat covers will also provide a much more comfortable ride as they come in different fabrics and level of cushioning designs which add extra padding when driving over rugged terrain. Regardless if you are using your F150 Raptor on roads or rough trails, having protective seat coverings is essential for preserving its original look and feel.
Dash camera
Dash cameras are becoming an increasingly popular must-have accessory for Ford F150 Raptor owners. Dash cameras, or dashcams, allow you to capture what's going on ahead of you on the road, providing an extra level of safety for drivers and passengers alike. With the recording technology continually improving, these devices are becoming a must-have.
Dash cams generally come in two types – single lens dash cams and dual lens dash cams. As their name suggests, single lens dash cams record footage from just one camera, while dual lens dash cams are capable of recording footage from two separate lenses – a front and rear-facing camera. Choosing between the two will depend on your specific needs and preferences.
Additionally, when shopping for a dashboard camera for your Ford F150 Raptor, it is important to look at the resolution supported by the device as well as its frame rate capabilities. Many dash cams offer resolutions up to 1080p with frame rates ranging from 15 fps up to 60 fps or higher depending on the individual model. Finally, make sure to investigate what features are offered with your chosen model and whether or not it is compatible with Wi-Fi connectivity or has any other special features such as GPS tracking or lane departure warnings.
Maintenance Accessories
Every Ford F150 Raptor owner should be aware of the need to maintain their vehicle and keep it in efficient running order. There are some essential accessories that are must-haves for Ford F150 Raptor owners, which can help ensure safe and trouble-free usage.
These maintenance accessories include:
-Air filter: Air filters should be regularly checked for signs of wear or damage and replaced if necessary. It is important to use a high-quality air filter for this purpose.
-Oil filter: Check the oil filter regularly—especially after long drives—for signs of wear or dirt buildup. Replace the oil filter when needed with a new one that is designed specifically for Ford F150 Raptors.
-Cabin air filters: Cabin air filters help reduce dust, pollen, and other particles from entering the cabin while driving, which can ultimately lead to better interior air quality and a healthier ride experience overall.
-Engine coolant hoses: Check these regularly for any leaks or other signs of damage that may indicate they need to be replaced with newer ones had been specifically designed to fit the Ford F150 Raptor's engine block.
-Spark plugs: Spark plugs should also be checked on a regular basis, as they can experience buildup over time and affect engine performance, leading to poor fuel efficiency. Old spark plugs should be swapped out with new ones that are designed for your specific model of Ford F150 Raptor.
Engine oil and filter
For Ford F150 Raptor owners, a periodic oil change is essential to ensure peak performance of your vehicle. Quality engine oil and regular replacing its filter should be considered as a must-have necessity. Used engine oil has built up dirt particles and can be a source of friction with the different moving parts in the engine which can lead to premature wear.
A high-quality motor oil should have enough additives that make it impactful for fighting off dirt, friction, grime, and other corrosive agents. Choosing the right engine oil for your Ford F150 Raptor should also take into account the type of driving environment and mileage driven – from all-weather driving to extreme summer or winter conditions.
Additionally, replacing the filter regularly with OEM filters greatly reduce stress on your truck's engine since it captures harmful particles away from reaching its moving parts such as cams and bearings. Regular maintenance with the right quality of motor oil will help keep both new and older vehicles running efficiently and trouble free for years to come.
Air filter
To ensure optimal performance of any vehicle, a high-quality air filter is a must-have accessory. This is particularly true for Ford F150 Raptor owners. The Ford F150 Raptor is designed to take on tough jobs and intense off-road conditions, both of which require the engine to be able to get enough clean air for optimal performance. Fortunately, there are plenty of options available for F150 Raptor owners when it comes to aftermarket air filters that can help increase power and fuel efficiency while also extending the life of your engine.
When shopping for an air filter for your F150 Raptor, you'll want to look for one that offers maximum filtration capacity and airflow with minimal restriction. Aftermarket air filters come in various shapes, materials and filtration ratings so make sure you decide what type best fits your needs before making a purchase.
Air filters are made from either paper or cotton gauze that have been treated with an oil based product in order to trap fine particles and debris such as dirt, dust and pollen before they enter the engine. Cotton gauze air filters tend to offer better filtration but require more frequent cleaning while paper types are usually less expensive but provide slightly less filtration capacity over time. For this reason, many F150 Raptor owners opt to use both types at different times depending on where they will be driving their vehicle or what job they plan on performing with it.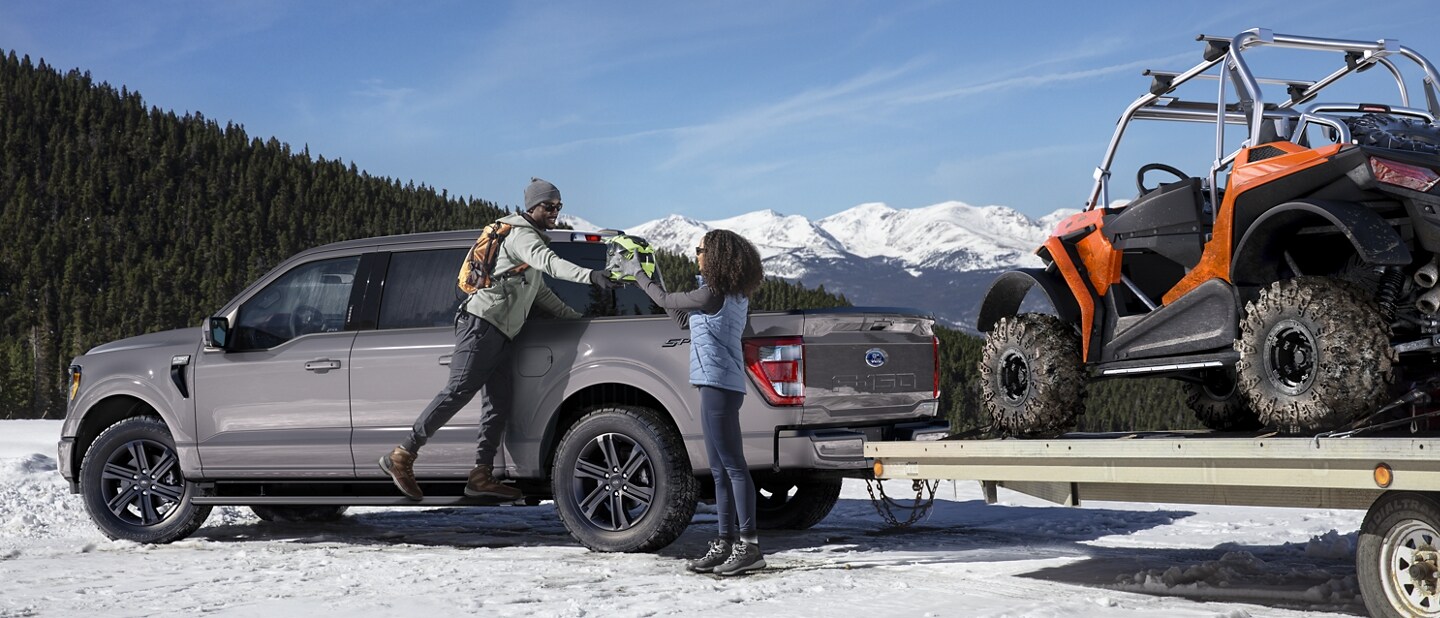 Conclusion
In conclusion, Ford F150 Raptor owners have an array of must-have accessories to choose from. Whether you're looking for increased performance, more comfort and convenience, or greater longevity, there's sure to be an accessory that meets your needs.
From lighting modifications to durable aftermarket bumpers and heavy-duty suspension components, having the right gear makes a huge difference in your truck's look and feel. With so many options on the market, it can be difficult to make a decision—but with some research and input from knowledgeable industry professionals, you can identify the items that will bring out the best in your Ford F150 Raptor.
FAQ's
What should I upgrade on my Raptor?
It depends on your personal preferences and needs. Some popular upgrades include suspension, tires, exhaust, and performance tuning.
Do F-150 Raptors hold their value?
Yes, F-150 Raptors tend to hold their value well due to their popularity and limited production.
Is the F-150 Raptor a good daily driver?
While the Raptor is designed for off-road performance, it can still be a comfortable and practical daily driver.
What is the best year for Ford F150 Raptor?
Many enthusiasts consider the 2017 model year to be the best due to its upgraded suspension and other features.
What is the life span of a Ford Raptor?
With proper maintenance, a Ford Raptor can last for many years and miles. Some owners have reported over 200,000 miles on their Raptors.
Which is better Raptor or RAM?
This is subjective and depends on individual preferences. The Raptor is known for its off-road performance, while the RAM may have better towing capacity and interior features.
Why is the Ford Raptor so special?
The Ford Raptor is special due to its unique design and off-road capabilities. It has a high-performance suspension, powerful engine, and rugged exterior.
Is Raptor a luxury car?
While the Raptor has many high-end features, it is not typically considered a luxury car. It is designed for off-road performance and durability.
How far can a Ford Raptor go on a full tank?
The fuel economy of a Ford Raptor varies depending on the model year and driving conditions. On average, it can travel around 400 miles on a full tank of gas.
What truck is better than the Raptor?
This is subjective and depends on individual preferences. Some competitors to the Raptor include the RAM Rebel, Chevy Silverado Trail Boss, and Toyota Tundra TRD Pro.
See Also: